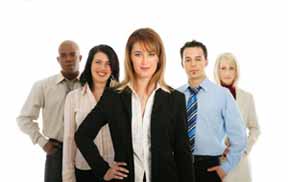 Product Information
Solutions
Downloads

IncidentMonitor™ Service Level Management Software
Service Level Management Software Objective according to ITIL® Service Design - SD 4.2.1. Define, document, agree, monitor measure, report and review the level of IT services provided; provide and improve the relationship and communication with the business and customers; ensure that specific and measurable targets are developed for all IT services; monitor and improve customer satisfaction with the quality of service delivered; ensure that IT and the customers have a clear and unambiguous expectation of the level of service to be delivered; and ensure that proactive measures to improve the levels of service delivered are implemented wherever it is cost-justifiable to do so.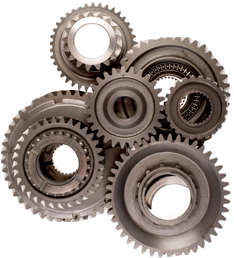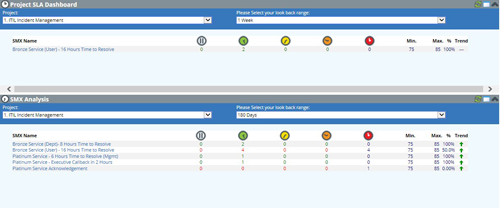 Service Matrix
The Service Matrix enables an organization to define its service policy(ies) based on the contractual or agreed to Service Level Agreements across the ITIL® compatible, Pink Verified processes. The Service Matrix provides the facility to define your service clock(s) based on your serviceable hours. What this means is, for example, if your support window is 9 to 5, Monday through Friday and you guarantee a response time of 4 hours and a resolution time of 40 hours for low severity requests you can easily model this within the service matrix. You define a service matrix with two clocks one for the response time and one for the resolution time. It's that simple!!!!
Service Level Rules
IncidentMonitor™ provides a fully customizable service management engine that allows organization specific service level rules to be defined, based on contractual obligations. Rules can be bound to any user defined states and service clocks for a pro-active approach across any of the ITIL® compatible, Pink Verified processes.
Rules can be configured within IncidentMonitor™ to manage any type of request of the ITIL® compatible, Pink Verified processes (Incident, Problem, Change, etc.) throughout its life cycle:
Color code the request
Automatically send an email notification
Escalate the request and send email notifications
Execute a custom script to support any requirement
IncidentMonitor™ Service Level Management provides central management of all messages. An email message can be comprised of multiple sections, for example a header, body and footer. The message section is defined once and referenced in many service level rules that send a notification. Changes are made once to the message section and the change will be propagated to all service level rules, which greatly simplifies the message management process.
The Message Center has the added benefit of defining messages in multiple languages. When an email has to be sent, the recipient's profile will be checked. Based on the user's language of choice, the appropriate language will be used in the email. For example, a user with a language preference of English will be sent an English message; a user with a language preference of Dutch will be sent a Dutch message without having to define multiple language rules or custom logic to determine the appropriate language.
Service Hours
For each unique area within any of the ITIL® compatible, Pink Verified processes you can define your Help Desk / Service Desk Service Hours which you have contractually or verbally agreed to. The Service Matrix and Service Level rules will then use these Service Hours (or Windows) for all time based calculations ensuring service violations will only occur based on your contractual agreements and not linear time.
Conclusion
Sub-dividing Service Level Management into the above three functional areas provides for a unique approach to service management and enables an organization to define all Help Desk / Service Desk SLAs and OLAs through administrative policy. The Help Desk / Service Desk simply process requests and the policies defined ensure that the correct rules are executed to guarantee your IT organization delivers its service on-time.
Augmenting this proactive approach is the ability to statistically analyze past performance to determine trouble areas for further improving staff education or changes in the process.
More information can be found in our whitepaper: How to define your SLA.
The whitepaper will give you the complete story inclusive of:
Work towards the agreement together with the client
Make an inventarisation
Implementing the agreement
Develop the agreement
How to define the Serviceable times?
Download the white paper here. No need to leave your details.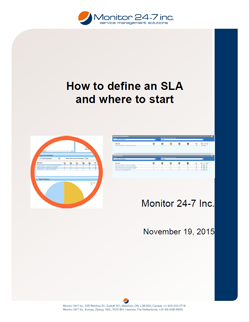 ITIL Workflow and Service Catalogue Form Designer
IncidentMonitor Service Desk Software offers a workflow designer which helps you to create the most advanced process flows within a few clicks. Combine this Graphical designer with our Graphical Service Catalogue Form Designer and you get the most advanced and flexible solution.