CUSTOMER STORIES | STORIES | AJILON SERVICE DESK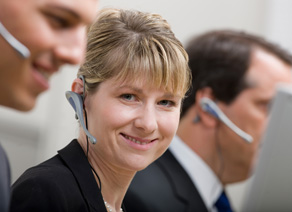 Customer Stories


Ajilon Solves it All with IncidentMonitor™ Service Desk Software
When Ajilon Consulting chose to invest in an incident management solution to help manage its growing infrastructure a few years ago, it rounded up all the usual suspects, says Christian Desjardins, Manager of GSC Infrastructure at the Montreal-based IT Solutions provider. "Basically, it was between Remedy, Heat and IncidentMonitor™."
Ajilon's data centre in Montreal had undergone tremendous development, and at the time his team didn't have a ticketing system, so they were seeking "a proper incident management tool that would grow with us," Desjardins says. "The main thing we were looking for was a tool that would accommodate all of our needs and that would be scalable for the needs and the growth we were anticipating." Those needs included a cost-effective solution that was ITIL®-compatible, had all the features built in without hidden fees, was scalable and was backed by a solid support network.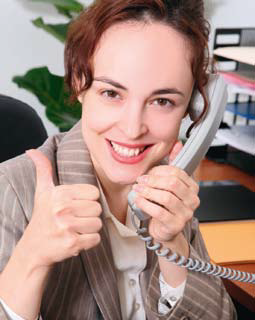 This quest ultimately led Ajilon to choose Monitor 24-7's award-winning IncidentMonitor™ solution. The ITIL® component was a key selling feature, Desjardins explains, because Ajilon planned not only to use this product internally to support its own users, but as an outsourcing services provider, it had client requirements that were vital considerations. For that reason, Ajilon's implementation of IncidentMonitor™ was unique in that it required a product dependable enough to support not only its internal operations, but also its core outsourcing business.
With some competing solutions, ITIL® compatibility can be customized, but often at great expense and complexity. However, ITIL® functionality is built directly into IncidentMonitor™, and that was one of the main reasons Ajilon opted to implement this solution. Of course, for a growing organization, scalability was a huge consideration, Desjardins says. "For example," he says, "at one point, we were actually running IncidentMonitor™ on a desktop computer. Now it's running on a Blade Center server. So definitely the fact that it was scalable was a big selling feature."
IncidentMonitor™ is the One-Stop Shop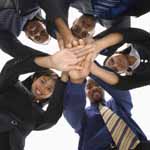 ITIL Workflow and Service Catalogue Form Designer
IncidentMonitor ITIL ITSM Service Desk Software offers an ITIL workflow designer which helps you to create the most advanced ITIL process flows within a few clicks. Combine this Graphical designer with our Graphical Servoce Catalogue form designer and you get the most advanced and flexible solution in the market.